Another new hero for our times….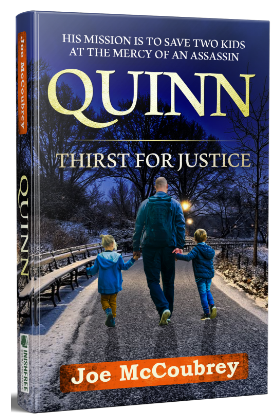 They don't come any tougher than Quinn, a former Irish Army special forces captain who leaves his home town of Downpatrick in Northern Ireland and becomes one of the world's highest-paid assassins. Quinn's hard shell is finally pierced by a 10-year-old boy and his younger sister whose parents are murdered and they themselves become the killers' target. Not on Quinn's watch!
Quinn could have walked away and left it to the FBI to deal with. Was he really willing to gamble his freedom on saving the lives of two kids he'd never met before? It was a no-brainer. Quinn knew deep down that he was the best hope of keeping the two orphans alive. Without him, they would be dead within 48 hours.
So he stayed. What followed was a dangerous and soul-searching journey that changed Quinn in a way he never thought possible.
Quinn is back – and so is the body count!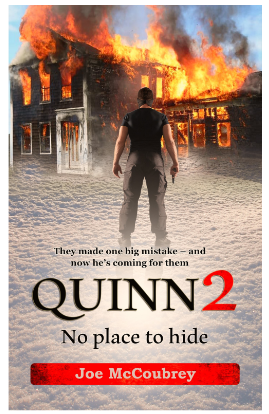 The enigmatic Irishman – once an international assassin, now a USA Federal Agent – Quinn finds himself at the centre of an ingenious political coup.  Someone is bankrolling America's drift towards isolationism, a dark strategy that steamrolls over political and economic institutions and targets innocent Americans for death.
A chance meeting with a beautiful young woman and her frail brother puts Quinn on their trail. As the body count starts to mount, the FBI is hampered by interference and oversight. Not so Quinn. When things start to get personal, he reverts to doing what he does best. And somewhere down the line every last sonofabitch involved in the conspiracy had better get ready to make peace with their maker.